The Big Blog Post
Hello World! It's been a little while…
Apologies for the continued radio silence, we've been exceptionally busy, but if you've been tuning into our social media feeds then you'll know just how crazy and exciting things have been recently! So, here is one of our infamous BIG UPDATES to give you an insight into what The Fabularium has been up to over the Summer.
There Be Monsters!
The biggest piece of news came a few months ago when we were fortunate enough to recieve Arts Council funding for our new Don Quixote-based promenade/walkabout performance There Be Monsters! We also recieved support from the wonderful people at the Birmingham Hippodrome, Deda Derby's Offsite Programme, and Appetite Stoke.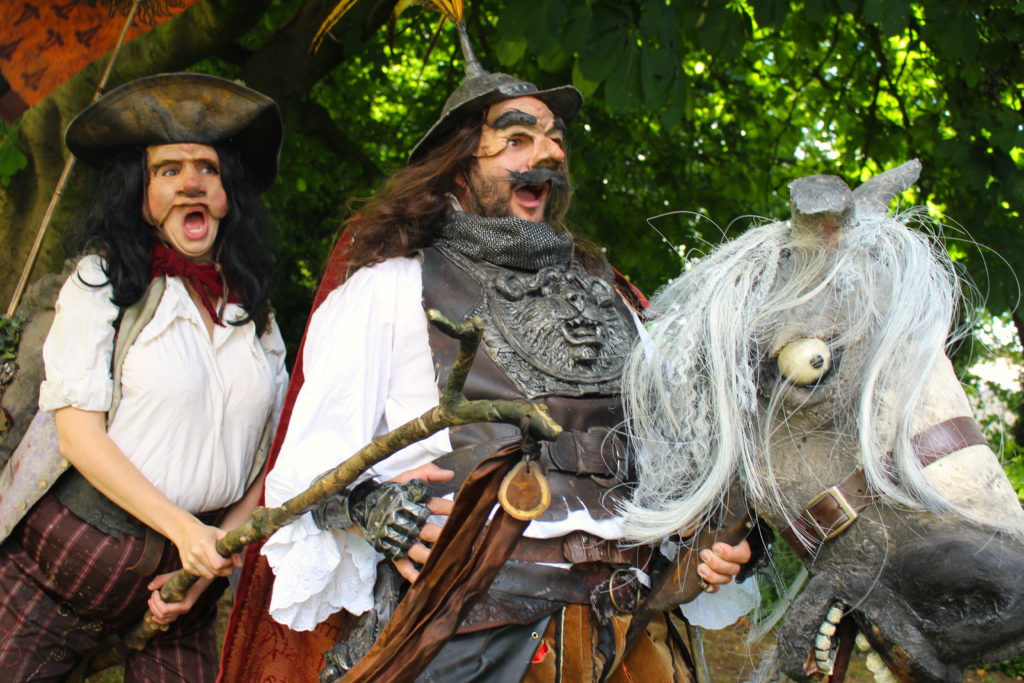 We spent June and July working with Jim and Matilda, two freelance actor-musicians we auditioned, to devise a new production that would promenade around the streets of Birmingham at Summer In Southside. This show was a step in a new direction for us, as we wanted to create a show away from the Animal Headpieces and exploring a roaming show, but still maintaining our key features of storytelling, live orignal music and mask work. On this show we also worked with Director Richard Headon (The Desperate Men), Spanish Music Consultant Irantzu Agirre-Arrizubieta, Commedia Specialist Geoff Beale (Ophaboom), our designer Jonny Dixon, and our Associate Director Glenn Noble.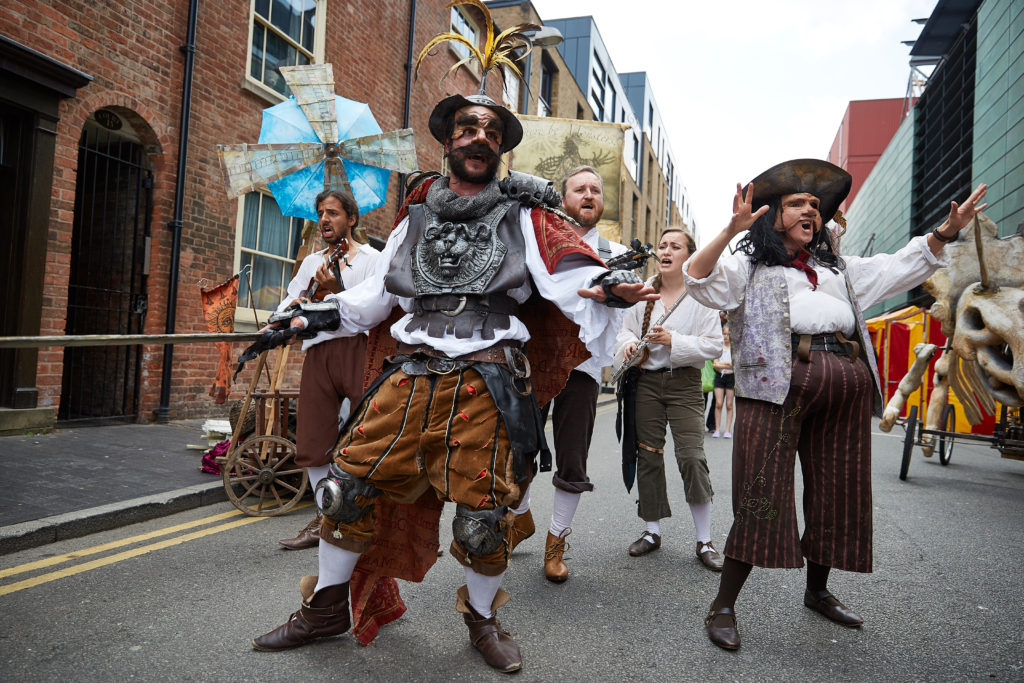 The show was recieved really well in Birmingham, with great crowds that joined us as we journeyed across Southside, and as we processed through, Don Quixote and Sancha Panza would interact with the crowd by conducting chivalry tests and training new Knights, all the while Quixote was discovering monsters around him in the forms of lamp posts and passers-by, with Panza atempting to keep the peace amongsts the figments of the Knight's imagination.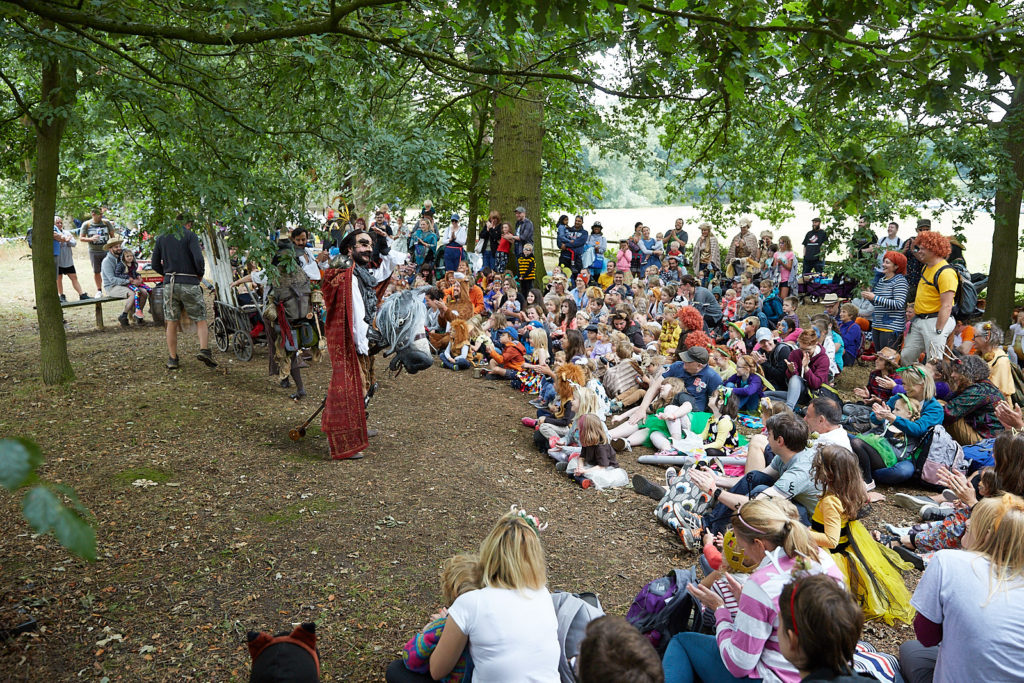 We weren't quite expecting such large audiences, it was magnificent! Thank you to all who came to see us perform There Be Monsters! in the High Seas, we were ecstatic with the audience response and playfulness that every audience member brought to the show. It was a wonderful weekend, and it was great seeing what the show looked like in a rural setting, plus the weather held out! We also had our photographer Andy (PixelTrix) and videographer Jon (Jondle/Mindriot Productions) with us! Many thanks to everyone who came to do a Vox Pop post-show with Jon on the Sunday, we'll be uploading more photos and the final trailer soon.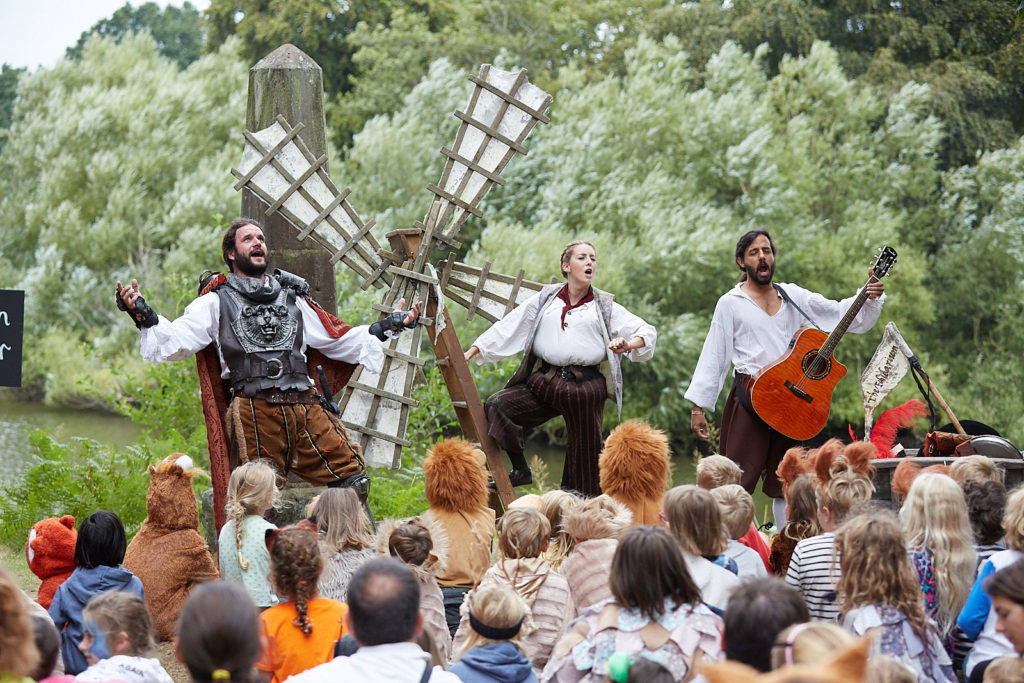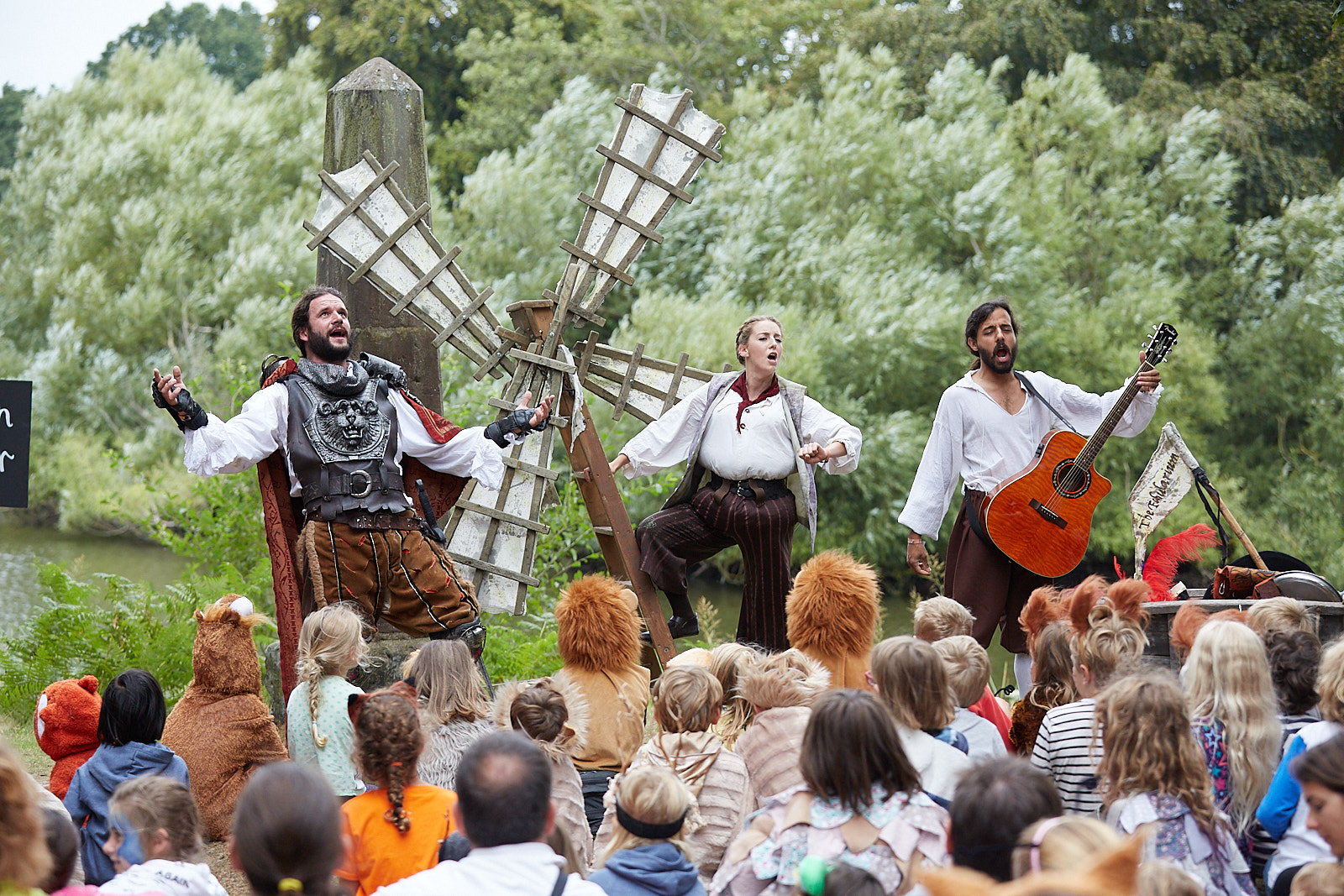 The final stop for the show this Summer was The Big Feast with Appetite Stoke! Returning the urban environment was definitely needed now that the show was a 3-hander, and yet again our audiences were wonderful! In our first show Gareth asked an audience member if they were there because they'd seen us in the brochure, to which they responded "Nope, we've been waiting 12 months to see this show after seeing Reynard the Fox last year!"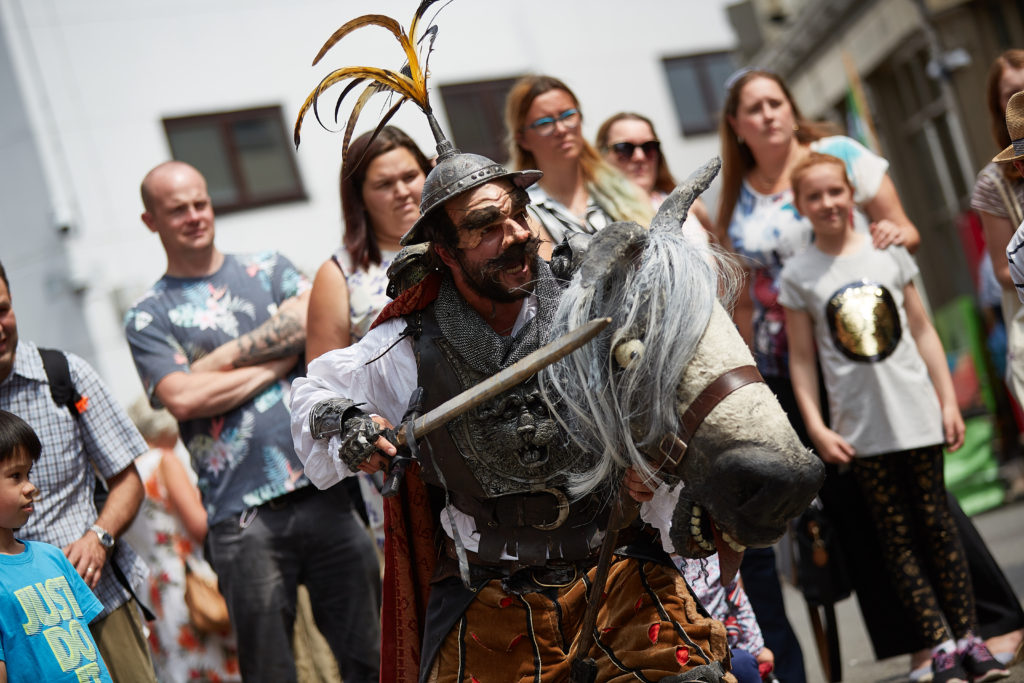 We had a great set of shows, though sadly our third show had to be called off half-way through when we got hit by heavy rain (and hail!) though we loved that even in the heavy rain half our audience still stuck with us in the show! Thank you Stoke!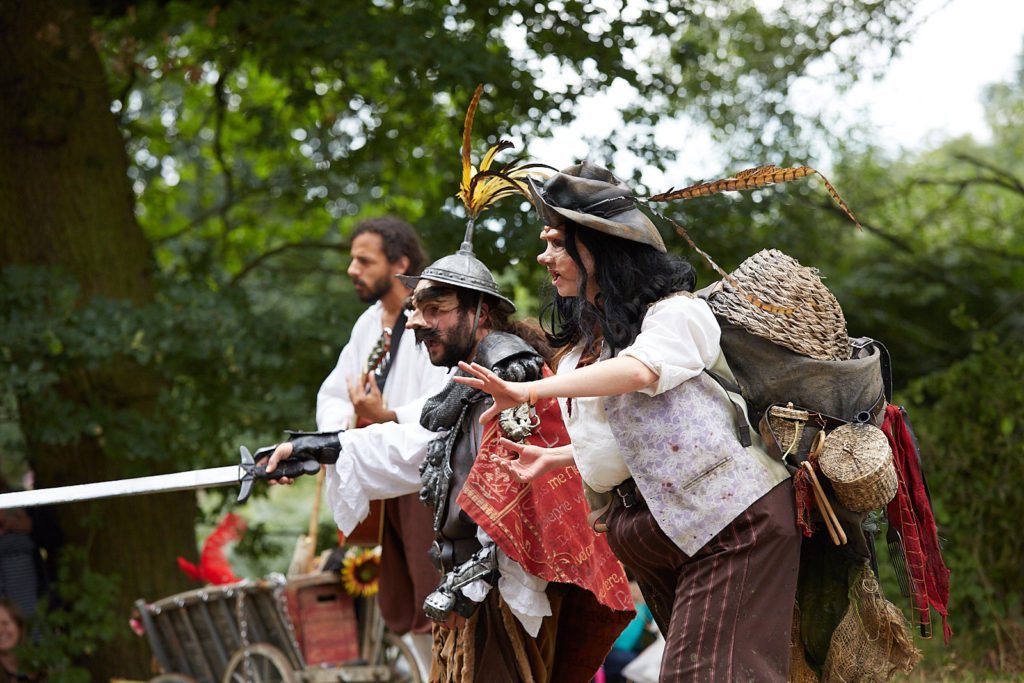 We're now working on the tour pack and preparing for a 2019 tour, so keep your eyes peeled for any announcements about where you can catch There Be Monsters! next year.
There Be Monsters! is supported by Arts Council England, Birmingham Hippodrome and Offsite (Deda, Bham Hippodrome and Appetite Stoke).
Summer Tour
That's a wrap on this year's Summer Tour, and what a whirlwind it's been!
Along with our mini-tour of There Be Monsters!, Reynard the Fox was back out again, and The Town Band of Bremen returned too!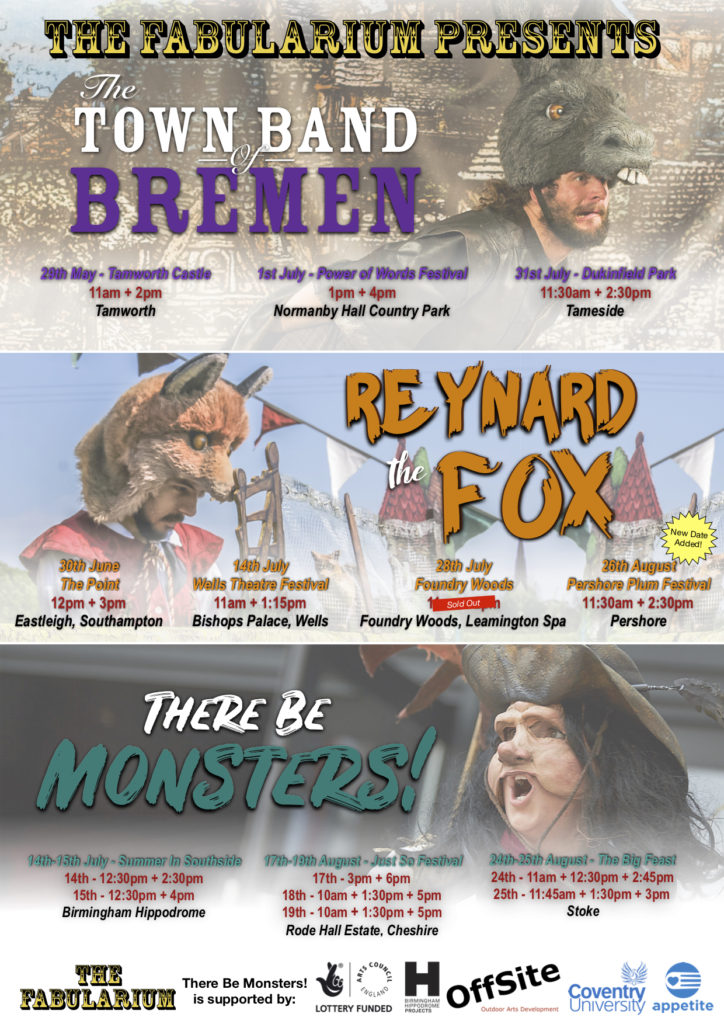 Thank you so much to all the venues, programmers, bookers, producers, organisers, councils and audience members that we've met this Summer, it's been a great year for us!
The Circus Sideshows @ Just So Festival, with Coventry University
Now back to Just So Festival! Alongside There Be Monsters! we've been working with Coventry University Theatre and Professional Practice Graduates on another exciting Just So Production: The Circus Sideshows!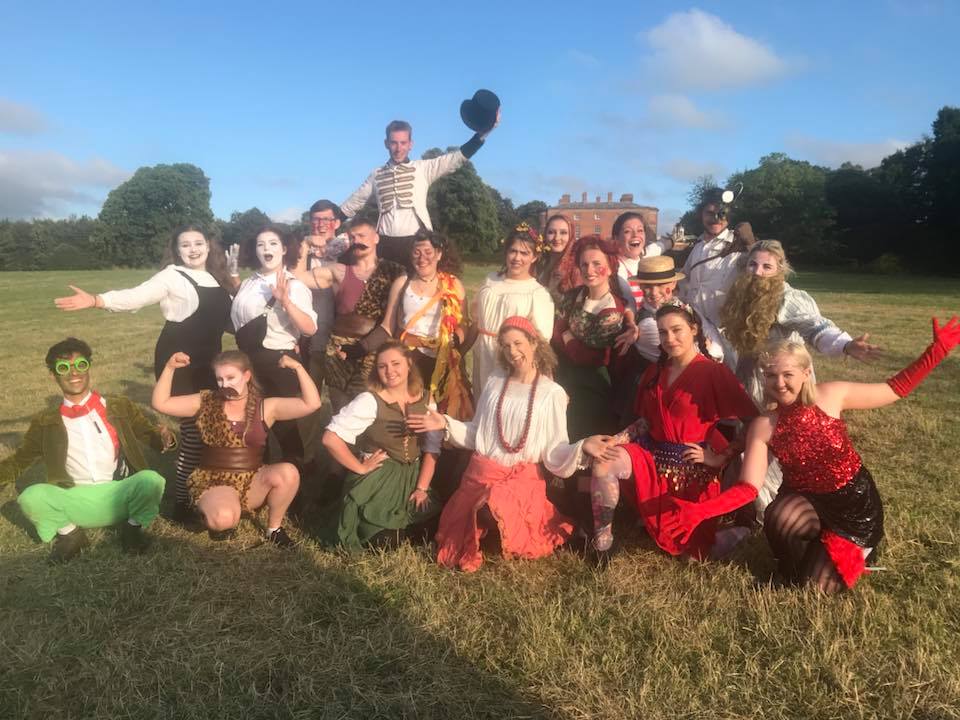 CU Theatre brought a collection of amazing circus characters that immersed and interacted with their audience, showing the tricks of their trade (and a couple of cons too). You could have your future forseen by the mystical fortune tellers, be mesmerised by the muted French Mimes, and even try your hand at fitness training with the world's strongest men!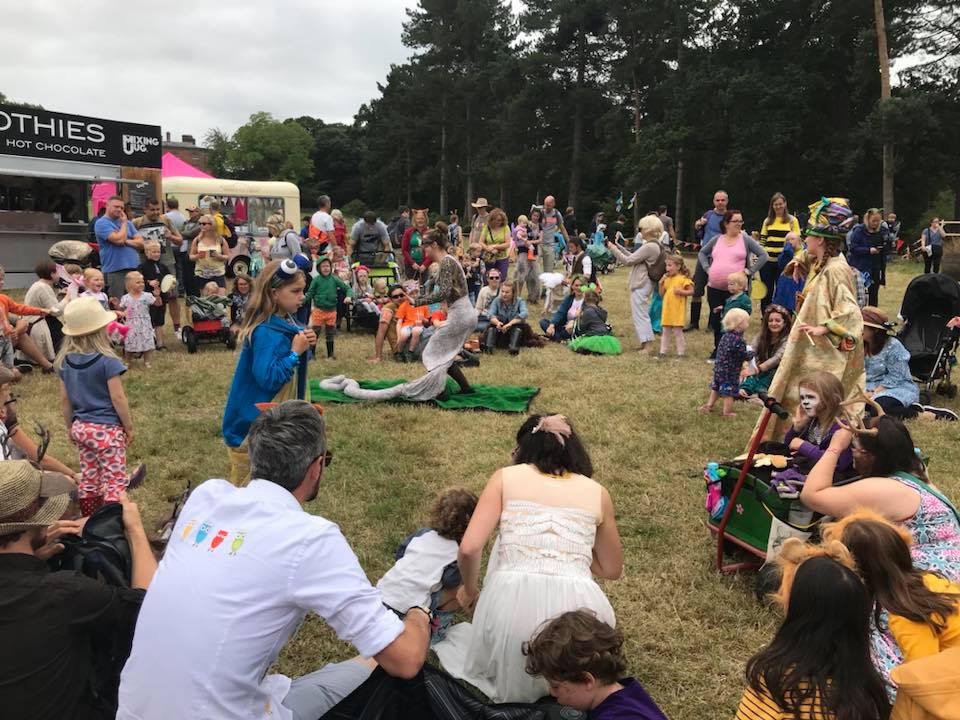 It was fun and fantastic down in the Roll Up Roll Up section at Just So, and amazing to see so many people coming to play with the circus characters they met. The theatre graduates had a brillaint time, we couldn't be prouder!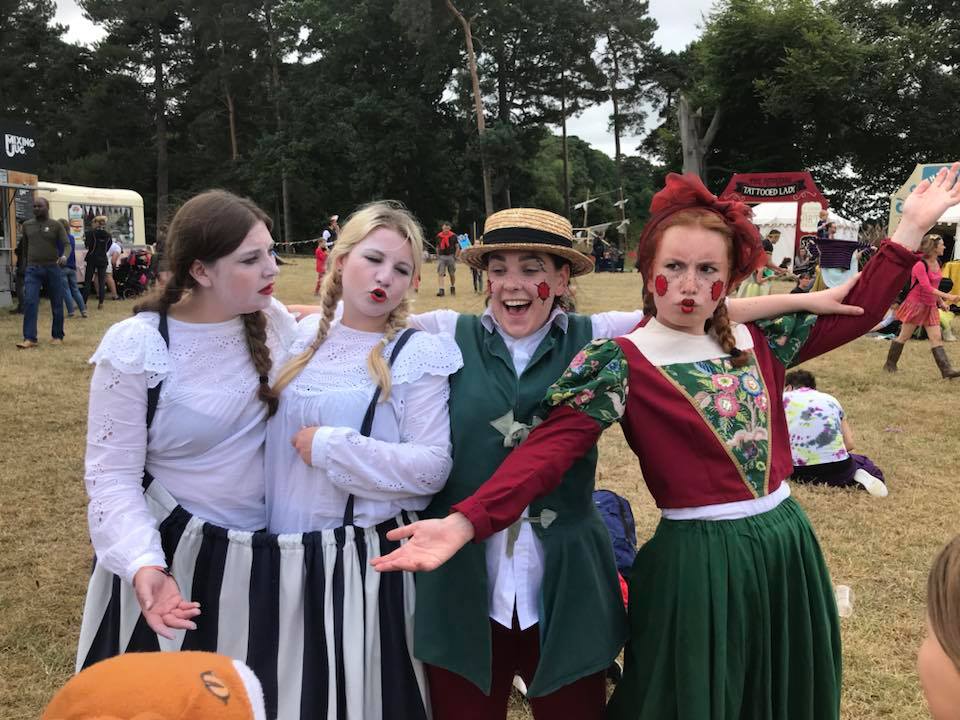 Firm Footings & Faulty Bearings
Remember last October we recieved a commision from Gloucester Culture Trust and FEI to create the Tale Exchange? Well the lovely people at Gloucester Culture Trust commissioned us again! This time we were looking at Heritage in Gloucetser and what the people of Gloucester consider the word Heritage to mean, and what they consider Heritage to be in Gloucester.
To find out these answers, myself and Connor Nolan, with the help of Glenn and Gareth, created Firm Footings & Faulty Bearings, a walkabout act that followed Victorian Construction workers Arthur Flan and Alfred Mooch as they surveyed the public on their knowledge of the local area.
The walkabout was recieved well and engaged with a high number of Gloucester residents during the weekend of surverying. Flan and Mooch even sang Happy Birthday twice!
Gloucester Cuture Trust were very happy with the outcome and the statistcal report we supplied from our findings on the ground. And we're excited to see what else we get up to in Gloucester in the future. We're sure we haven't seen the last of Flan and Mooch…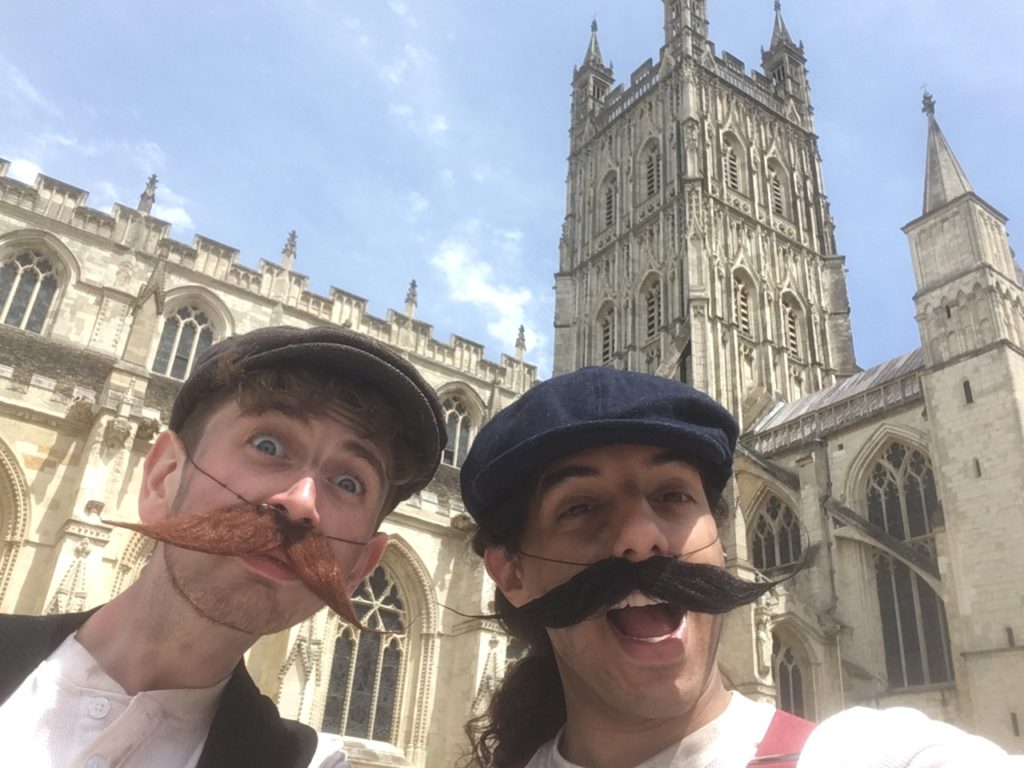 You can read more about the Gloucester Culture Trust here:
https://gloucesterculture.org.uk
Well that's all from us for now. Keep an eye out on our social media platforms to see what we're up to in the coming weeks, as we've a few more productions in the pipeline that will surface before the year is out…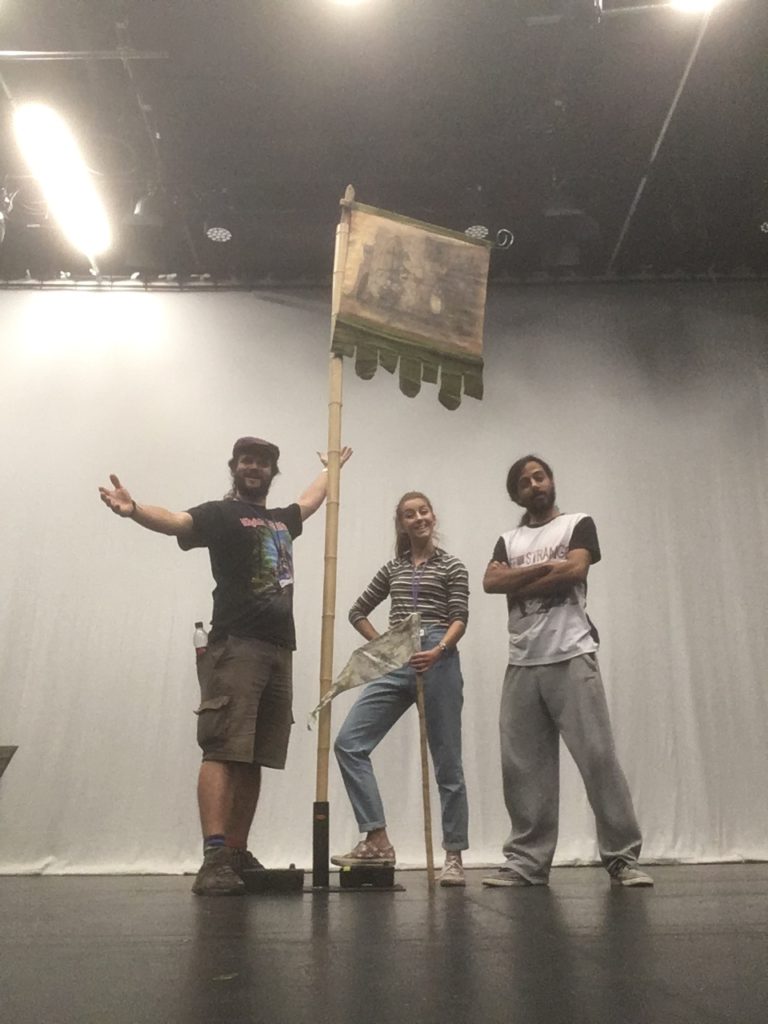 All the best folks, see you all soon!