Ladies and Gents, Boys and Girls, People, Players and Peasants alike, we present to you: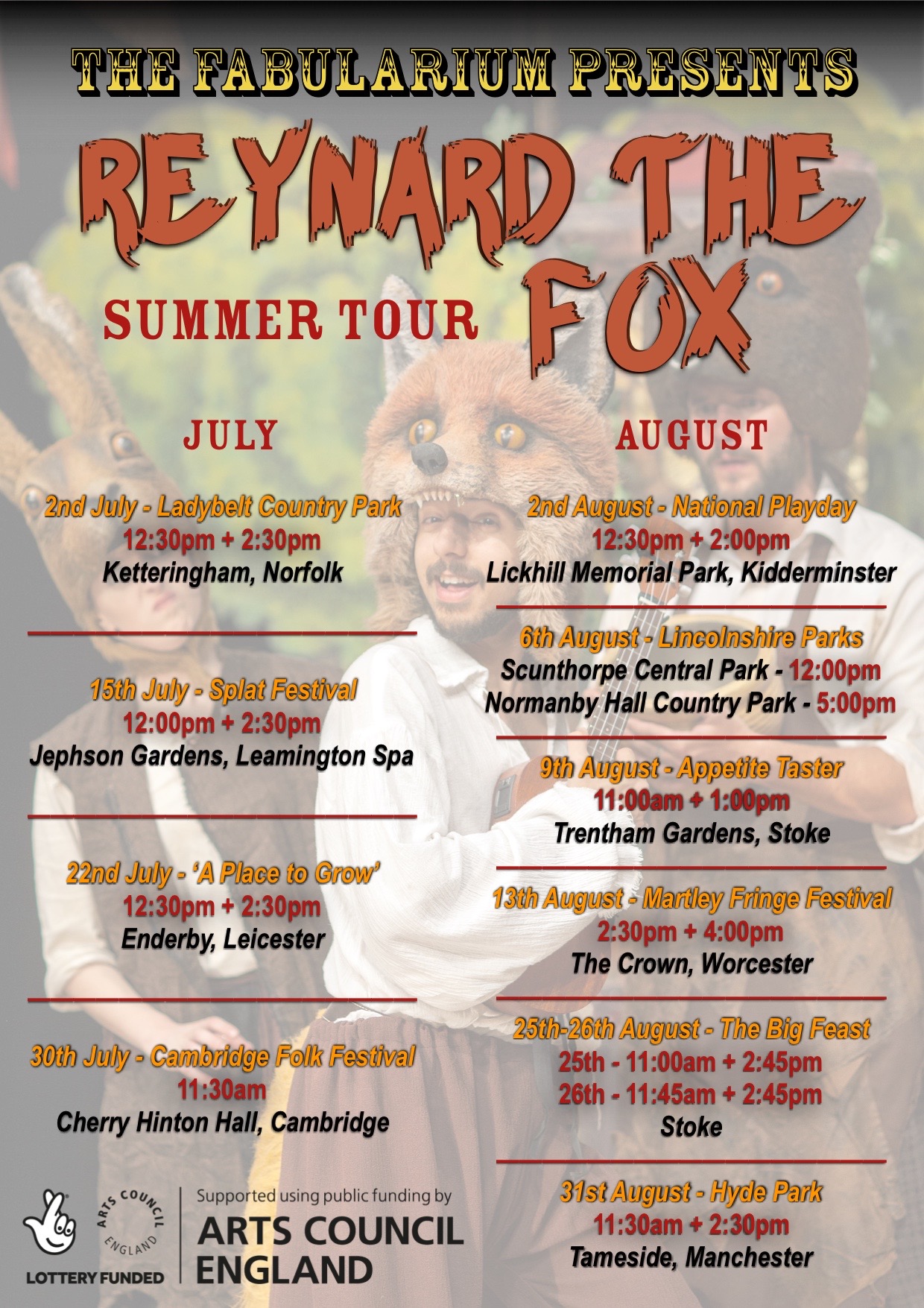 That's right! You can catch the wily trickster at any of these dates throughout July and August! Feel free to drop us a comment or message for any more details on these show dates.
You can also check out what other performances we have in store across the Summer here.
Joshua the Fox x